Broker banned and fined by FSA for cash kickbacks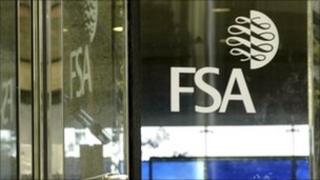 The Financial Services Authority (FSA) has banned and fined a broker £252,239 ($398,000) for "acting without integrity".
The body will no longer allow Fabio Massimo De Biase, a former cash equities broker, to work in the financial services industry.
It says he is "not a fit and proper person".
Mr De Biase, who worked at TFS Derivatives Ltd (TFS) paid £131,000 in kickbacks to Anjam Ahmad.
The FSA found that between January 2008 and September 2009 Ahmad, a hedge fund trader who worked at AKO Capital LLP (AKO) agreed to pay Mr De Biase a higher rate of commission for business passed to him, in return for the kickback.
AKO was overcharged an estimated £467,000 ($739,000) as a result of the scam - almost 10 times the rate that should have applied - with £198,000 going to Mr De Biase, who paid Ahmad a cut.
'No place'
Margaret Cole, the FSA's managing director of enforcement and financial crime, said: "This sort of behaviour has no place in the financial services industry."
She added that this type of conduct would not be tolerated.
Earlier this year Ahmad was fined £131,000 by the FSA - representing the value of the cash, gift vouchers, gold and flights and hotel bookings he had received.
Separately, he also pleaded guilty to insider trading and was fined £50,000.
He received a suspended prison term as part of a plea bargain, under which he agreed to help the FSA with its investigations into Mr De Biase.
This was the first time the FSA had used its new powers to enter into such agreements.