BP forms 'powerful' new safety unit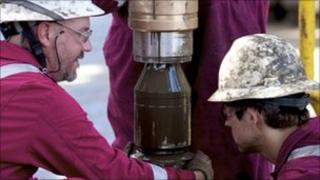 BP has formed a new unit to oversee safety across the company following the Gulf of Mexico oil disaster.
The oil giant says the division will have "sweeping powers", including the authority to intervene in operations to uphold safety standards.
Mark Bly, who headed BP's internal investigation into the hugely damaging US oil spill, will run the new unit.
BP hopes the new unit, along with a number of other organisational changes, will help rebuild trust in the company.
Mr Bly will report directly to Bob Dudley, who takes over as chief executive on 1 October.
"There is a pressing need to rebuild trust in BP around the world," Mr Dudley said.
As well as Mr Bly's strengthened role, BP said the other key change was that safety staff would be embedded in its operations around the world.
'Sequence of failures'
It is also splitting its Upstream business into three divisions - Exploration, Development and Production - in a move to focus on specialist expertise.
As part of that reorganisation, it will examine how it manages third-party contractors.
BP's internal investigation, published last month, blamed a "sequence of failures involving a number of different parties" for the Deepwater Horizon oil spill.
It said it was responsible in part for the disaster, but also placed some blame on other companies working on the well.
BP also wants to change its reward strategy in order to improve safety standards.
The changes include the departure of Andy Inglis, currently head of the Upstream business, which is responsible for exploration and production.
He took over that role three years ago from outgoing chief executive Tony Hayward.