Unicredit names new head after Profumo Libya debacle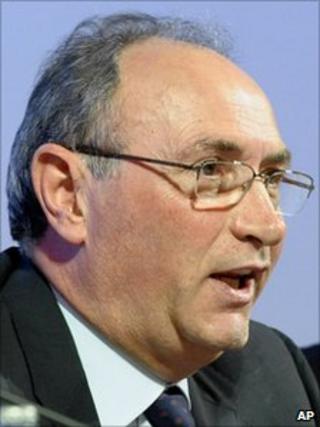 European multinational bank Unicredit has chosen a new head, after the old chief executive - Alessandro Profumo - quit over share sales to Libya.
Federico Ghizzoni, who has overseen the bank's business in Central and Eastern Europe, will take over the helm.
Mr Profumo was forced out last week after Libya upped its stake in the bank to 7.6%, breaching banking rules.
Meanwhile Unicredit's board says it has asked the Bank of Italy for more time to investigate the share sales.
The Italian banking regulator asked for an explanation of the investment, as Italian banking law prohibits any one investor from owning more than 5% of a bank's voting rights.
The Libyan central bank owns 5%, while the Libyan Investment Authority has bought a further 2.6%.
Other shareholders expressed anger at Mr Profumo over the sale to Libya, fearing their own investments were being marginalised, although the former chief executive denied that he had courted the Libyans.
Unicredit has also been the Italian bank hardest hit by the financial crisis.
Management shake-up
Meanwhile, the bank also suggested there may be a shake-up in the organisation and duties of its management.
"Together with the new CEO, the board will study in the coming weeks the best leadership model for the group and a proper allocation of functions," it said in a statement on Mr Ghizzoni's appointment.
The new chief executive is 55 and has worked for the company and its predecessors since 1980, when he joined Credito Italiano.
The group was formed out of a number of mergers and acquisitions, and includes Italy's biggest bank, as well as Bank Austria and Germany's Hypovereinsbank.
All three predecessors also have substantial operations in Central and Eastern Europe, and the bank said that it wanted to use Mr Ghizzoni's background in the region to help it expand further there.