Premier Foods confirms bid interest for Quorn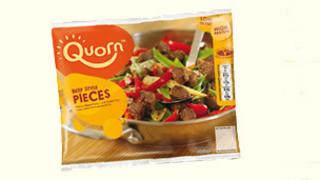 Premier Foods has confirmed that it has received takeover approaches for its meat-free business, which includes its Quorn brand of products.
The company, which is the UK's largest food producer, did not name the parties that had approached it over a possible sale, nor how many.
Premier Foods added that "there can be no guarantee that such a transaction will take place".
It said it would make further announcements when "appropriate".
Quorn is one of the UK's best-known vegetarian food brands.
Premier Foods' other well-known products include Hovis bread, Mr Kipling cakes, Sharwood's curries, and Branston pickle.