Resigning staff 'costing firms £42bn a year'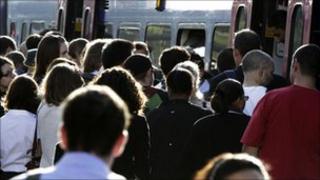 The failure of UK companies to retain competent members of staff is costing them a total of £42bn a year, a report has said.
PricewaterhouseCoopers (PwC) said the cost of replacing such a worker equates to about a year of their salary.
It added that the costs included those associated with the lost skills and productivity of the worker, plus having to find and train new recruits.
PwC said staff typically left their jobs to get a bigger salary.
Its study also found that the annual UK resignation rate stood at 10.4% of employees, much higher than 7% in the US and 5% in both France and Germany.
"Companies often vastly underestimate the financial benefits of retaining existing employees," said Richard Phelps, human resource services partner at PwC.
"With many businesses eager to maintain or grow staff levels as the economy starts to recover, it is crucial they consider the full costs of losing staff through resignation."