American Express faces US lawsuit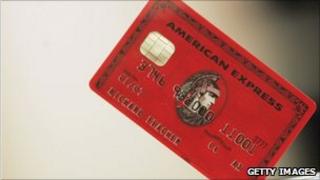 Credit-card company American Express is being sued by the US government over claims of anti-competitive practices.
The Justice Department says the company's contracts with merchants prevent rivals from undercutting it on transaction charges.
The government also sued credit-card giants MasterCard and Visa, but both firms agreed to settle their cases.
American Express has not settled, and said it would fight the charges.
At a press conference, the Justice Department said all three major card companies were stifling competition by stopping businesses from offering customers alternative cheaper forms of payment.
When they sign up with a major credit card provider, restaurant or shop owners must pay fees charged by that provider.
But contracts also prevent merchants from offering customers the chance to pay with rival credit cards that could be cheaper, Attorney General Eric Holder said.
"Visa, MasterCard and American Express don't just impose fees, they also prevent merchants from offering consumers any cost-saving options such as discounts or rewards for using less expensive forms of payment," he said.
"The companies put merchants and consumers in a no-win situation: accept our card, pay our fees, and don't even think about trying to get a discount."
In settling their cases, Visa and MasterCard agreed not to prevent merchants from offering discounts on rival cards.
But American Express rejected the idea that its agreements with merchants were anti-competitive.
"We have no intention of settling the case," said Kenneth Chenault, American Express's chief executive.
"We will defend the rights of our card members at the point of sale, and our own ability to negotiate freely with merchants."
Credit card transaction fees are big business for the industry. According to the Justice Department they earned the three big providers $35bn last year alone.