Travel company TUI says holiday bookings back on track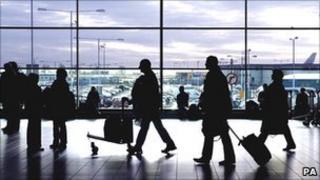 TUI Travel has said that holiday bookings are back on track, thanks to poor north European weather and the failure of rivals.
The travel firm has seen particularly strong growth in Scandinavia, with bookings up 17% on a year ago.
In the UK, bookings are up 5%, with Brits tending to leave booking their holidays until later in the year.
TUI said the majority of its programmes were now almost fully sold and it was confident of hitting year-end targets.
"The failure of a number of small tour operators and airlines has once again emphasised to holiday makers the security that travelling with a leading tour operator brings," said TUI's chief executive, Peter Long.
"We have benefited from this flight to quality, as well as the return to more normal weather conditions across Northern Europe after the earlier period of good weather."
TUI's share price ended the day 4% higher at 225.5p.