Russia and Egypt telecom firms in $6.6bn deal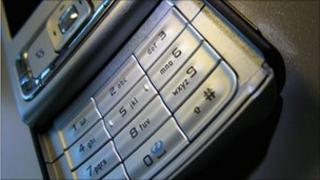 Russian telecom giant Vimpelcom and Weather Investments, headed by Egyptian telecom tycoon Naguib Sawiris, have agreed to merge their assets.
The deal, worth $6.6bn (£4.2bn), will create the world's fifth-largest mobile operator with 174 million customers.
Under the agreement, Vimpelcom will get all of Italian mobile operator Wind and 51.7% of Egypt's Orascom Telecom.
Weather Investments' shareholders will get an 18.5% voting stake in Vimpelcom and $1.8bn in cash.
Orascom Telecom's Egypt and North Korea operations are part of the deal, announced on Monday, but will be demerged next year, Vimpelcom said.
Wind's Greek operation is excluded from the agreement.
The deal is subject to shareholders approval.
Vimpelcom owns Russia's second-largest mobile phone operator, as well as service providers in Ukraine, Kazakhstan, Uzbekistan, Tajikistan, Georgia, Armenia, Kyrgyzstan, Vietnam and Cambodia.
Algerian operation
It is unclear whether Vimpelcom would become an owner of Orascom Telecom's Algerian unit, Djezzy, as Algeria's government has said it wants to buy the operation.
Vimpelcom chief executive Alexander Izosimov said that he hopes a solution can be found.
"We are absolutely open to a deal with the Algerian government and propose to them to resolve it somehow amicably," he told Reuters news agency in an interview.
Mr Izosimov will travel to Algeria this week along with Russian President Dmitry Medvedev.
Expansion
Vimpelcom shareholders are expected to vote on the deal later this year.
Also, regulators are set to look into the deal in some markets.
Vimpelcom plans to raise up to $2.5bn to finance the deal, taking the combined company's net debt to $24bn.
The new company would operate in 20 countries in Europe, Asia and Africa.