Marston's pubs see rising food sales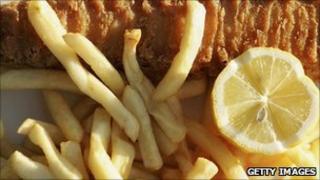 Pub and brewing group Marston's expects its full-year profits to meet market expectations, led by an increase in sales of food.
At its managed pubs, the firm said overall like-for-like sales - which excludes new openings - were 1.7% higher in the year to 2 October.
Breaking this down, Marston's said food sales had grown 2.5%, while those of drinks were up by 1.4%.
It added that food now accounted for 40% of sales at its managed outlets.
The company, which will report its full-year results on 2 December, said it was also benefiting from continuing cost-cutting.
In its tenanted and leased pubs division - pubs which are run independently by landlords - Marston's said its like-for-like profits were expected to be 3.7% lower than a year earlier.
The company did not release a profit estimate for its managed pubs.