Allied Irish wants to raise $2bn for sale of M&T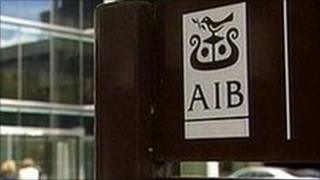 Allied Irish Banks has said it hopes to seek to raise about 1.5bn euros (£1.31bn; $2bn) from selling its stake in the US bank, M&T.
Allied Irish, which has a 22% shareholding in M&T, said it had begun a public offering of M&T at $77.50 a share.
The troubled bank, the second-biggest in the country, is 19% government-owned after a massive bail-out.
The government has ordered it to raise a total of 10.4 billion euros.
A statement from Allied Irish said 900m euros of the 1.5bn would go towards the government's requirement.
Allied Irish has already raised about 2.5bn euros from the sale of its stake in Polish group Bank Zachodni to Santander of Spain.
It plans a 5.4bn-euro share offering in November which is likely to leave the Irish government owning the majority of the bank.