China oil firm CNOOC buys Texas assets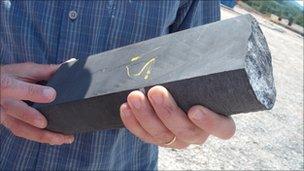 Chinese oil company CNOOC has agreed to pay $1.08bn (£677m) for a 33% stake in a South Texas shale oil and gas field.
CNOOC announced the deal with Chesapeake Energy Corporation, which will also see it fund 75% of Chesapeake's share of the costs until an additional $1.08bn has been paid.
Analysts say it could mark the start of several overseas acquisitions as CNOOC seeks to meet its growth forecasts.
It is the Chinese firm's first US onshore acquisition attempt since 2005.
At that time, it withdrew an $18.5bn bid for California-based energy firm Unocal after meeting political opposition. Many in the US were concerned about the sale of strategic assets to China.
The deal with Chesapeake will see CNOOC gain a 33% interest in the US company's 600,000 net acres in the Eagle Ford Shale project in Southwest Texas. It is expected to complete the deal by the end of the year.
"We expect them to expand their footprint in the Canadian oil-sands and also in Brazil's deepwater. That's the last frontier where you can extract big oil volumes," said Gordon Kwan from Mirae Asset Securities.
Meanwhile, Norwegian oil firm Statoil has also announced a joint venture with Canada's Talisman Energy to buy 97,000 net acres in the Eagle Ford prospect for $1.325bn.
Related Internet Links
The BBC is not responsible for the content of external sites.