'Big rise' in number of new UK start-up companies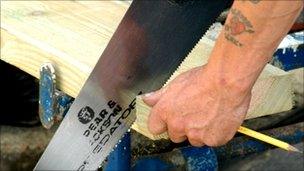 The number of new businesses set up in the UK during the first six months of 2010 was the highest amount in more than a decade, a report has suggested.
A total of 204,361 new firms were established during the period, said business support group Yoodoo, which analysed Companies House data.
It said this was a 51% rise on the first six months of 2008, when the UK first went into recession.
The UK economy came out of recession in the last quarter of 2009.
Tony Heywood, chief executive of Yoodoo, said: "The recession left many people out of work or unhappy in work, and it is these people that are now using their own initiative to set up their business and help kick-start the economy again.
"Many of these people are not serial entrepreneurs, but instead are normal, hard-working people who have decided that they want to make a difference to their lives."
He added that the research also showed that only 0.6% of firms founded in 2009 had since gone into receivership or liquidation, compared with an average of 4.5% of those firms set up between 2000 and 2008.
Mr Heywood said this showed that the recession had given new small firms a much greater resilience.
Related Internet Links
The BBC is not responsible for the content of external sites.