Equitable Life losses assessment urged by MPs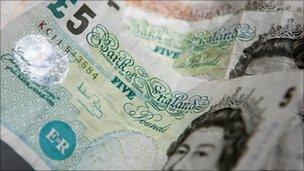 The government should commission a new assessment of the losses suffered by people who saved with Equitable Life, a committee of MPs has said.
The Public Administration Select Committee is calling on the government not to determine a final compensation figure in next week's Spending Review.
The issue is that there remains much disagreement over how much Equitable Life policy holders have lost.
One report puts the amount at £4.8bn, but a second says it is much lower.
The £4.8bn figure is the calculation of the Parliamentary Ombudsman, Ann Abraham, who also found that government regulators had been guilty of maladministration.
But a report commissioned by the former Labour government from Sir John Chadwick concluded in July that compensation due to the policyholders from the taxpayer might be as little as £400m to £500m.
The coalition government had pledged to implement the Ombudsman's recommendations, but since Sir John's report was released, the government has indicated that it might influence its thinking.
Treasure Minister Mark Hoban said in July that compensation for Equitable Life policy holders "cannot be considered in isolation from the other spending decisions" that the government has to make to reduce the public deficit.
Equitable Life nearly collapsed in 2000 after failing to put sufficient funds aside to pay for guaranteed payouts it promised on some of its pensions.
Related Internet Links
The BBC is not responsible for the content of external sites.