Police 'to rent' custody centres from private firm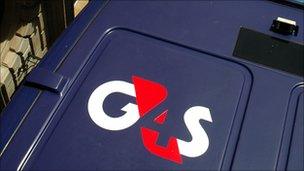 A private security firm has said it is in talks with police forces to provide what it says would be the UK's first privately-built and run police cells.
G4S said the move could save forces more than £400m a year.
Private companies already manage and staff police custody suites for several UK forces.
But under G4S's plans the firm would build, own and run the cells, which could then be rented by police forces and other agencies.
Under the scheme, suites would be staffed by G4S employees but overseen by police custody sergeants.
"We're negotiating with a force which we expect to conclude at the end of November," said John Shaw, managing director of police support services at G4S, without naming the force.
The company hopes to start operating cells by July next year and plans to build 30 custody centres on brownfield sites across the UK over the next three years.
"We believe this new service has significant benefits for police forces and will also allow forces to update ageing custody suites with new state-of-the-art facilities at a more reasonable cost," said Mr Shaw.
"With the custody suites owned, managed and maintained by a third party, police forces adopting this solution will no longer bear the cost of deprecating detention estates."
He added that one force the company had profiled estimated it could save £77m over three years and £243m over 25 years under the scheme.
Related Internet Links
The BBC is not responsible for the content of external sites.