Stagecoach re-enters London bus market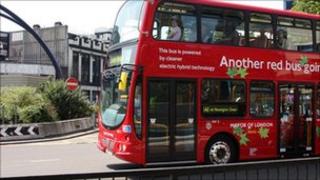 Transport group Stagecoach has said it is buying East London Bus Group, which operates 1,400 buses in the capital.
Stagecoach, which also runs Megabus and South West Trains, will pay £59.5m for the company, which is London's third-largest bus operator.
The move comes after Stagecoach sold the business to Australian financial firm Macquarie for £264m in 2006.
Stagecoach boss Brian Souter said the firm was pleased to re-enter the London bus market at "an attractive price".
"We operated a successful bus business in London for several years," said Mr Souter.
"Whilst we do not underestimate the challenges we face in driving up the financial performance of the acquired business, we relish the opportunity to apply our expertise in managing UK bus businesses to create value from a turnaround situation."
As well as a network of local bus routes, Stagecoach' s UK businesses also include East Midlands Trains and a 49% stake in the UK's Virgin Rail Group.