Claiming benefits: your questions answered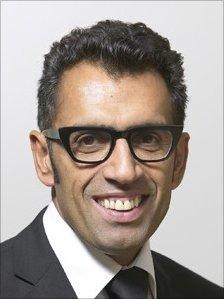 About £16bn of income-related benefits and tax credits go unclaimed in the UK every year.
Many people who face redundancy could soon be claiming for the first time, whereas others might have been missing out for years.
Darra Singh, chief executive of Jobcentre Plus, answers a selection of your queries about benefits.
If you are worried about your incapacity benefit and you do need to go for a medical examination, everything will be explained by Jobcentre staff.
In 2008 we brought in employment and support allowance (ESA) to replace incapacity benefit for new claims.
As part of the process, customers are invited to a work capability assessment (WCA), a new assessment which looks at what an individual can do, as well as what they cannot.
It will help to identify whether someone can return to work - with the right help - and will also make sure that anyone too sick to work will get the extra support they need.
The healthcare professionals carrying out the examinations have had specific training in assessing people with a range of conditions.
If you do need to go for an assessment you will get a letter, and if you are nervous you can take somebody with you.
At the moment only some people who live in Aberdeen and Burnley and are on Incapacity Benefit are being asked to come for a WCA.
From next spring, we will be contacting people across the rest of the country to advise them about the WCA.
The answer to this is no, I am afraid. Housing benefit is available for people who have to pay commercial rent under an enforceable agreement, like a contract.
If you live with close relatives then housing benefit is not available.
I am not sure from your question if there is a reason that you work ten hours so this may not be appropriate for you.
But you could speak to your local Jobcentre Plus about getting help to find a full time job or one with more hours.
When claiming jobseeker's allowance (JSA), unmarried couples are treated in the same way as married couples or civil partners.
So if you are in a relationship with the person you live with, we will treat you as a couple when it comes to making a claim for benefits.
Student loans are taken into account - whether the student has drawn it or not - along with any other sources of income such as earnings from a job.
I would not take the advice of people who tell you to lie about the relationship as that could lead to benefit fraud.
If you have not already, I would advise you to look on Direct.gov at the thousands of jobs we have on offer.
Even a temporary job could help you pay the bills while you search for a job that puts your degree to use.
The challenge gives jobseeking tips and advice from experts, including how to use social networking to look for work, how to dress for interviews on a budget and how to improve your CV.
I am pleased to tell you that from April next year people who are registered as severely visually impaired or blind will be able to get the higher rate of disability living allowance (DLA).
Later this year we will be reviewing all DLA claims for people who get the lower rate because of their sight and contacting them to discuss changes to the rate they receive.
For the purpose of benefits it is expected that young people, under the age of eighteen, will be in education or training.
There are some exceptions to this rule, but it does not appear that this is the case here.
You are right that housing benefit cannot be paid in situations where someone lives with their parents.
I am not sure what the problems were with the college so I would urge you to contact them and see if she could still be enrolled and to speak to your local Connexions office who may be able to help her get on another course.
If that is not possible or if she has to wait until next term then I would advise her to look at Direct.gov for the latest job opportunities.
A short term job could see her through until she can get to college or she may even discover a career she would like to stay in.
I am pleased to tell you that in some cases we can help with travel costs to attend job interviews - through the Jobcentre Plus 'travel to interview' scheme.
This provides help for jobseekers who receive a benefit like JSA and are attending an interview in the United Kingdom outside their local travel to work area (usually one and a half hours).
Customers who need help with travelling expenses to attend job interviews should always book an interview with a personal adviser in their local job centre before the interview to confirm that they will be eligible to receive help through the 'travel to interview' scheme.
Your adviser can discuss this with you but where possible, customers pay their own travel costs, which are then reimbursed by Jobcentre Plus after it has been confirmed that they attended the interview.
Where customers cannot afford to fund their travel costs upfront, advance assistance may be provided.
As well as this, Jobcentre Plus has an agreement with the Association of Train Operating Companies, which offers discounted travel in England and Wales for longer-term and more disadvantaged unemployed people.
I know things like this can seem a bit odd to people but there is a good reason for it.
Jobseeker's allowance (JSA) is not designed to cover short breaks in between employment.
Most people usually get some kind of notice pay from their previous employer so it is reasonable for that to cover their short term needs before benefits are paid.
The three waiting days do not apply if you have just finished a government training scheme or if you have been getting JSA or another benefit in the last 12 weeks preceding your claim.
Young people under 18 years of age receiving JSA because of severe hardship provisions are also exempt from the waiting days.
The opinions expressed are those of the author and are not held by the BBC unless specifically stated. The material is for general information only and does not constitute investment, tax, legal or other form of advice. You should not rely on this information to make (or refrain from making) any decisions. Always obtain independent, professional advice for your own particular situation.
Related Internet Links
The BBC is not responsible for the content of external sites.