EMI showdown between Terra Firma and Citigroup begins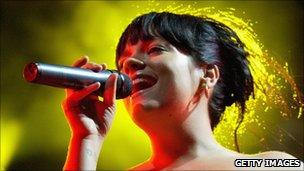 A courtroom showdown over music group EMI has got under way in New York, the combatants apparently having failed to reach a last-minute settlement.
Investment bank Citigroup faces allegations - which it denies - it tricked Guy Hands' private equity firm, Terra Firma, into overpaying for EMI.
There were reports the two sides were negotiating an out-of-court deal.
But Mr Hands and David Wormsley, a Citigroup executive, were in court at the start of proceedings.
"[Mr Wormsley] was playing two sides of the street at the same time," said Mr Hands' lawyer, David Boies in his 45 minute opening statement to the jury.
"[He] secretly promised EMI to use his relationship with Guy Hands and Terra Firma to help EMI," he added, saying he would produce e-mail evidence to back up the claim.
But Citigroup's lawyer claimed it was a matter of sour grapes on Mr Hands' part, having realised that the deal was not as profitable as he had hoped.
"After a while Mr Hands had a new story," he said, claiming that it was only later that the private equity investor turned against Mr Wormsley.
"There was no fraud, no lies. Nobody tricked him."
Newspaper reports have said that the two sides held peace talks about the £4.2bn ($6.7bn) takeover of EMI in 2007.
Mr Hands wants damages and for Citi to agree to restructure the £3bn it lent Terra Firma to finance the deal, easing pressure on EMI's finances.
Mr Wormsley, Citi's main financial adviser on the deal, is accused of encouraging Terra Firma to pay more for EMI by telling Mr Hands that Cerberus Capital Management was still in the race to buy the music group.
Citi fiercely denies the allegations, arguing that Terra Firma had already approved the EMI bid before the conversation took place.
The case is said to centre on three phone calls between Mr Hands and Mr Wormsley in the days before bids for EMI were due.
A nine-member jury heard the opening statements before presiding US District Judge Jed Rakoff.
Mr Hands and Mr Wormsley are both expected to testify. A month ago, Judge Rakoff ruled that Terra Firma's claims for fraudulent misrepresentation and fraudulent concealment could proceed to trial.
Meanwhile, EMI, whose artists include Lily Allen and Robbie Williams, has finally agreed a plan with its pension fund trustees to pay off the £197m deficit in the EMI pension scheme.
The dispute between the two sides had threatened the company's solvency and forced the pensions regulator to intervene.
EMI said it would pay the £197m in instalments between now and April 2016.
EMI's chief executive Roger Faxon, said: "I am very pleased that we have been able to work with the trustee board to resolve all outstanding matters and reach this amicable agreement, which is aimed at reassuring members of the fund of the security of their pensions."
But the pensions regulator made it clear that the repayment plan had only been agreed because it had threatened to impose a deal.
"As is often the case, our ability to impose a solution provides an incentive for parties to agree, even if at the last moment," said June Mulroy, a director at the regulator.
"We are determined that scheme funding targets are set with appropriate levels of prudence, and we will not hesitate to invoke our powers where necessary."
Related Internet Links
The BBC is not responsible for the content of external sites.