Three questions: Russell Dietz, SafeNet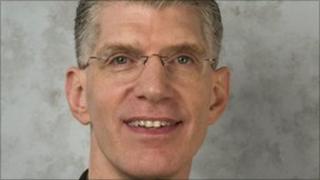 Each week we'll be asking three questions of chief technology officers and other high-profile decision-makers. Answering today is Russell Dietz, chief technology officer of information security company SafeNet.
What's your biggest technology problem right now?
It's got to be data synchronisation. There are all these places and devices where I access my data. The more places where I access and use information, the higher the probability that I don't sync the data. And then all the work I did on, say, my iPad on a flight from San Francisco to London could get lost.
I believe that you will see some interesting solutions develop for that, for example Microsoft's [cloud computing platform] Azure and its Sync service.
What's the next big tech thing in your industry?
For security it really is cloud computing technology, not just for the public cloud [on-demand data and application services] but also virtualisation technology [where one server does the work of many computers].
The innovations in the field of virtualisation allow for much more efficient use of technology, in terms of the IT you get for your dollars.
What's the biggest technology mistake you ever made - either at work or in your own life?
My mistake was home servers. I thought they would be a big thing, that every home would have its own server for pictures and video and music.
I have one at home, but I think only a few technical guys will install them at home. Most people will simply use the cloud [storing data using free online services], and here of course bandwidth is king.