Spending Review: Large firms 'face green stealth tax'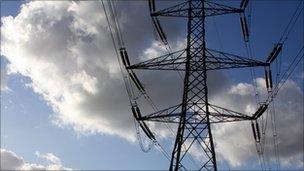 The government has been accused of hitting firms with a "green stealth tax" after it changed the terms of a scheme aimed at cutting energy use.
It comes after it was revealed that funds raised by a levy on firms' energy consumption will not now be given back to those who cut their bills the most.
The government will now pocket the money raised instead.
The British Property Federation said this was unfair. The government said money had to be raised from somewhere.
The scheme in question is called Carbon Reduction Commitment (CRC).
Firms and public sector organisations that use more than a certain level of energy will have to start paying into it from next year.
It is estimated that the CRC will raise £1bn a year.
The change to where the funds raised by CRC will go was revealed in the government's Spending Review.
Related Internet Links
The BBC is not responsible for the content of external sites.