Premier League Asia Trophy returns to Hong Kong in 2011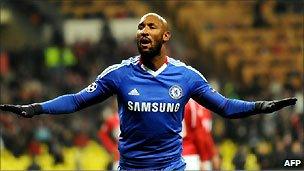 The Premier League is to stage another Barclays Asia Trophy, in Hong Kong in July 2011, as it continues to build on its popularity in the region.
The biennial event will feature Chelsea, Aston Villa, Blackburn Rovers and the 2010/11 champions of Hong Kong's first division.
Previous events have been held in in Kuala Lumpur (2003), Bangkok (2005), Hong Kong (2007) and Beijing (2009).
In early 2008 a proposal to play non-friendly PL games overseas was opposed.
The Premier Leage has widespread global appeal, not only in Asia, as seen in the progressively increasing TV deals the organisation has been able to generate for its overseas rights.
However, whereas American sporting organisations have been able to host or schedule "regular season" games overseas, the PL has been unable, for now, to overcome opposition both at home and from Fifa.
Events such as the Asia Trophy will help keep the Premier League in the spotlight in the continent, where many top clubs are looking to enhance their commercial appeal.
Chief Executive Richard Scudamore said the league had "a fantastic following in Hong Kong" who "follow the Barclays Premier League week-in week-out".
Semi-finals for the knock-out competition will be played on Wednesday, July 27, with the final and third-place matches on Saturday, July 30. All matches will take place in the Hong Kong Stadium.
Barclays is the title sponsor of the Asia Trophy for the third time and commercial partners are Nike, EA Sports and Samsung.
The Premier League will run coaching initiatives, refereeing schemes and community schemes to run alongside the Barclays Asia Trophy.
Related Internet Links
The BBC is not responsible for the content of external sites.