Investors flock to art auctions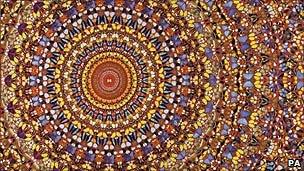 Buyers are flocking to art and antiques auctions as they search for good returns on their investments, according to surveyors.
Nearly two-thirds of surveyors reported a rise in the number of people going to auctions in the last three months.
Consumers saw art as a tangible asset which performed better than other forms of investment, the Royal Institution of Chartered Surveyors (Rics) said.
But this popularity has pushed up prices, especially of precious metals.
Rics surveyed 54 members who specialise in the art market.
Some 26% more surveyors reported a rise in art and antique prices in the third quarter of the year than said prices were falling.
That compared to a positive balance of 24% during the previous three months, the Rics survey showed.
"The UK art and antiques market is buoyant at the moment as buyers continue to invest in material assets during uncertain economic times," said Rics chief economist Simon Rubinsohn.
The survey showed that prices of artwork have been rising for seven quarters in a row.
Earlier this month a work by Damien Hirst - I am Become Death, Shatterer of Worlds - created entirely from thousands of butterfly wings fetched £2.2m at an auction in London.
However, it is artwork in the £1,000 to £5,000 bracket that has seen the fastest price rises.
Silver and jewellery remains among the most sought after items among investors.
In general, surveyors have predicted that demand will outstrip supply in the next 12 months.
Low interest rates for savers, and a plateau in the housing market has led to many investors looking elsewhere for a successful slot for their nest-egg.
A spokesman for Bonhams auction house said it was having a "phenomenal year" with strength across the market including more affordable works.
He added that they had not predicted this demand, which had been inflated by buyers from emerging economies across the world.
"In a period of flat growth with uncertainty over whether we will see inflation or indeed deflation, and continued fluctuations in currencies, art is clearly being seen by some as a good hedge against the unknown," said a recent report by Bonhams on the art market.
"In essence, however, collectors' motives for buying art remain unchanged - a heady mix of speculation and passion."
Visitor numbers have also been rising in recent years at the Affordable Art Fair in London, according to a spokesman. The event, which runs until Sunday, has contemporary work on sale that costs less than £3,000.
However, the Rics survey suggests that contemporary art is the worst-performing sector.
Related Internet Links
The BBC is not responsible for the content of external sites.