KPMG investigated over BAE Systems accounts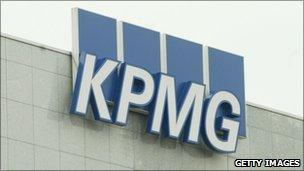 Financial services firm KPMG is being investigated over work it conducted as auditors to defence group BAE Systems.
The Accountancy and Actuarial Discipline Board (AADB) said it would look at audits KPMG made of BAE and its subsidiaries between 1997 and 2007.
The accountancy regulator also said it would examine any other professional advice, consultancy or tax work KPMG provided to BAE during that period.
KPMG said: "The firm does not believe there has been any act of misconduct."
It added: "It will, of course, be co-operating fully with the AADB to ensure that the matter is brought to a swift conclusion."
A spokeswoman for BAE said: "The AADB has not indicated to BAE Systems that it has any basis for reaching a view that there is any material inaccuracy in any of the company's accounts."
The inquiry follows long-running bribery and fraud investigations into BAE by the US Department of Justice and the Serious Fraud Office.
In February, BAE agreed to to pay fines in the US and UK totalling £286m after admitting two criminal charges.
The AADB investigation will also look at money paid to three offshore firms Red Diamond Trading, Poseidon Trading Investments and Novelmight.
Related Internet Links
The BBC is not responsible for the content of external sites.