MGM bankruptcy or rescue in Hollywood ?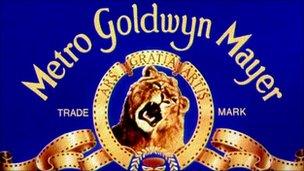 The battle to take over MGM is like the plot of a Hollywood movie.
It even features a starring role for a colourful character, the corporate raider Carl Icahn.
Metro-Goldwyn-Mayer is up to its corporate ears in debt, with $4bn of red ink, thanks to several box office flops, or turkeys as they are known in Tinseltown.
A slump in DVD sales, the same problem that torpedoed the movie rental chain Blockbuster, has also hurt the studio.
On Friday, MGM's creditors will finish voting on whether to accept or refuse a rescue deal from Spyglass Entertainments.
If it is rejected, a rival offer from Lionsgate, a Canadian company with facilities in Los Angeles, will be on the table.
That deal is being orchestrated by Carl Icahn, a veteran investor renowned for buying stakes in companies and then using his influence to enforce a restructuring strategy of cuts for a swift return to profit.
He has a 30% stake in Lionsgate, producer of the television series Mad Men, and it seems the word from insiders at MGM is the creditors would be insane to back his deal.
Carl DiOrio, deputy film editor at the Hollywood Reporter, told the BBC: "They are a little wary of Lionsgate, in part because Lionsgate's largest shareholder is none other than Carl Icahn."
Carl DiOro's beat in Tinseltown gives him a good inside view of affairs at the troubled studio, which is now a shadow of its former self.
"The famous, some would say infamous, corporate raider tends to be awfully clever in how he manipulates the markets," he told the BBC.
"Some of the lenders, in this group of more than a hundred debt holders at MGM, are wary of getting in business with Lionsgate as result."
The financial rescue of Metro-Goldwyn-Mayer is key to the production of some movie blockbusters.
The next James Bond film is just one example of a project that is on hold pending a deal.
The deal from Spyglass means an orchestrated bankruptcy for MGM, from which the studio claims it will emerge restructured much quicker than the bailout from Lionsgate and Carl Icahn.
Samuel Goldwyn, one of MGM's founders, famously once said in response to an offer: "Include me out."
Creditors have to decide on Friday whether to follow his example. Their votes will help determine whether the famous Hollywood lion will live to roar again.