New EU hedge fund rules agreed in final form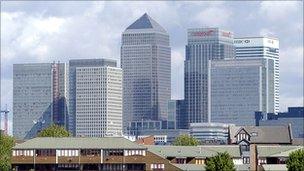 The European Union has agreed on the final form of a set of rules designed to provide tighter regulation of hedge funds and private equity firms.
The rules aim to increase transparency among alternative investment funds, and help regulators identify and respond to potentially systemic risk.
The final version of the framework is based largely on an agreement struck last week between EU finance ministers.
It will be voted on by the European Parliament next month.
The package was agreed following negotiations between the European Parliament, EU member states and the European Commission, the European Parliament said in a statement.
The rules include the creation of a "passport" for all fund managers, even those based outside the EU - allowing them to operate in any of the countries in the 27-strong bloc.
Related Internet Links
The BBC is not responsible for the content of external sites.