Shell earnings increase as oil production rises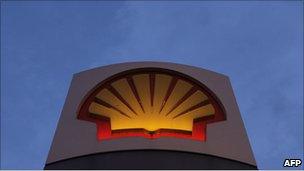 Profits at oil giant Royal Dutch Shell hit $3.5bn (£2.2bn) in the third quarter, up from $3bn last year.
Excluding profits from one-offs and inventories, profits were $4.9bn, a jump from $2.6bn last time and ahead of analysts' estimates of about $4.3bn.
Shell produced 3 million barrels of oil per day in the quarter, up 5% on the same period last year.
Chief executive Peter Voser described the results as a substantial rebound due to better industry conditions.
Anglo-Dutch Shell, the world's second largest independent energy group behind Exxon, is paying $2.6bn in dividends to shareholders for the quarter.
Mr Voser said: "Our results have rebounded substantially from year-ago levels, driven by some improvement in industry conditions and Shell's strategy.
"We are making good progress against our targets, and there is more to come from Shell," he said.
The company is spending $40bn on exploration as it moves further away from the lower-margin business of refining and marketing oil.
Mr Voser said that there would be more disposals of non-core refining and High Street outlets in Europe and Africa over the next year.
Sales of liquefied natural gas, where gas is cooled to a liquid in order to aid its transport, rose 22% during the quarter.
Related Internet Links
The BBC is not responsible for the content of external sites.