Debts: Friends' funds help those struggling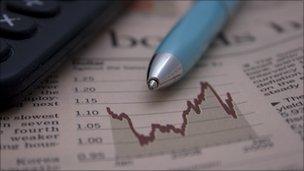 Some 26% of people asked in a poll have lent money to friends in the last year with less than half of the money having been paid back.
Each donor gave an average of more than £500 to friends in the last year, the survey of 3,040 people for the Post Office found.
Typically this was spread among four different people, it said.
Nearly one in five of those polled said that they did not remember how much they had handed over.
Some 10% of those giving money said they could afford to write off the debt.
None charged interest, but many were rewarded with dinner or a bottle of wine as a mark of gratitude.
"Understandably, millions of households across the UK have needed to tighten their purse strings as the recession has taken its toll, and with money hard to come by from many lenders, people can be thankful that they have such good friends they can rely on," said Doug Strachan, director of financial services at the Post Office.
Related Internet Links
The BBC is not responsible for the content of external sites.