Sony profits on PC and game sales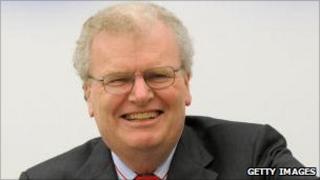 Japanese electronics company Sony Corp has returned to profit thanks to strong sales of Vaio laptops and PlayStations.
The firm made 31bn yen ($386m, £242m) in the three months to September, compared with a 26.3bn loss a year ago.
The figures, which were released after the close of trading in Tokyo, were much stronger than analysts expected.
It is quite a turnaround for Sony's Welsh chief executive, Sir Howard Stringer, who joined five years ago promising to integrate businesses and cut costs.
Lost in conversion
Sony's operating profits, reported at 69bn yen in its quarterly results, were double expectations.
The company upped its full-year forecast for operating profits by 11% to 200bn yen.
However, Sony said it was lowering its full-year sales forecast slightly to 7.4tn yen due to the strong yen, which would depress the value of foreign revenues when converted into the reporting currency.
The yen is slightly more than 1% away from its all-time high of 79.7 yen to the dollar.
Sony said its PC sales rose more than 60% to 2.3 million.
It shipped 3.5 million PlayStation 3 consoles, up 9% from the second quarter last year, with sales boosted by the launch of the Move motion-sensing game controller.
"Sony has overtaken Nintendo in game consoles," said Shi Yong-Ping, investment manager at HSBC in Taipei. "Nintendo has been losing momentum in the market for some time."
Web TV
However, Sony's TV business did less well, despite strong demand for flatscreens.
The company hopes to improve with the launch of "connected televisions" in partnership with Google, which will allow users to surf the web via their TV.
Sales at its music division also fell back after a spike in demand for Michael Jackson's music in the wake of his death petered out.