The dark art of obtaining a mortgage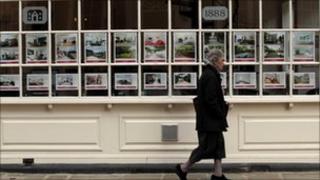 In recent weeks there has been a lot of talk about a decline in the levels of lending for mortgage purposes by both banks and building societies.
The British Bankers' Association (BBA) suggested that the main cause of this was a lack of consumer demand.
This is not quite the case.
Lenders suggest they are providing almost all their applicants with the mortgages they apply for directly.
But there are many tales of woe from seemingly decent borrowers who have either been turned down or, more commonly, been told that they can only borrow a lot less than they need.
Difficult for borrowers
The difficulties some face in obtaining finance is all the more frustrating because the number of overall mortgage products has increased.
There are now some excellent choices, whatever your individual views on interest rates are.
Trackers under 2%, five-year fixes below 3.7% and deals that allow you to enjoy a low tracker now and to switch to a fix without penalty at any time are on offer.
Many of these products come with a free valuation and legal fees paid for remortgages.
Whilst this all sounds great, the reality is that most of these products are only available in the low loan-to-value, (LTV) arena, around 70% and below.
In order to really help the country as a whole however, there has to be more innovation in the 80% to 90% loan-to-value market.
Lenders who currently operate in this area, seem to make it very difficult for many borrowers to actually obtain the offer they request.
'The dark art'
For those looking at borrowing, getting your documentation right and preparing before you start applying for a mortgage is key.
The first hurdle to overcome is the dark art of the lender's credit score.
This can be tightened and loosened at will as a lender decides exactly when to increase or decrease their lending levels.
A good three-year address history is a must and it helps dramatically to be registered on the voters roll at your current address.
The amount you can borrow is no longer simply linked to a multiple of your income, but on an affordability basis linked to the credit score.
Monthly outgoings are taken into account, so a small credit card you could pay off, but choose just to pay the minimum, will affect your borrowing.
The number of dependents you have also has a bearing, as will any outgoings many take for granted such as childcare.
This means that although they may be on the same incomes, a couple with no children or credit card debts may be able to borrow substantially more than a couple with two children and outstanding credit card balances.
Payslips and bank accounts
In terms of documentation, lenders will want to see your last three months' payslips and last P60 as well as potentially your last three months' bank statements.
These must be sequential with no single statement missing.
Be warned that many lenders do not like internet bank statements, even though they encourage their own customers to switch to online statements.
If purchasing, proof of the deposit monies will also be required.
If this is a lump sum that has suddenly appeared in your account then they will want to know the origins of this.
Self-employed
For those who are self-employed or have more erratic income, lenders are generally asking for much more documentation.
Apart from the last two years' accounts and possibly the last 12 months' bank statements, lenders have also been asking for form SA302, which shows the tax calculation made by the Revenue.
This is something that many do not necessarily receive as a matter of course and it will need to be specially requested, slowing down an application.
The frustrating part is that there seems to be no uniformity to what lenders will ask for and when.
Decent independent mortgage brokers will know which lenders are moving quicker than others and what they are likely to ask for at any given time.
Prudent
The days of simply chasing the cheapest rate, armed with a passport and a smile, are long gone.
As with most things in life, cheapest does not necessarily mean the best.
The lender may not lend you the required amount in the timescale needed at all.
Of course, it is not necessarily a bad thing that lenders have become more prudent.
But there are many good borrowers who are being turned away every day for reasons they cannot quite fathom.
The opinions expressed are those of the author and are not held by the BBC unless specifically stated. The material is for general information only and does not constitute investment, tax, legal or other form of advice. You should not rely on this information to make (or refrain from making) any decisions. Links to external sites are for information only and do not constitute endorsement. Always obtain independent, professional advice for your own particular situation.