Three questions: Hubert Yoshida, Hitachi Data Systems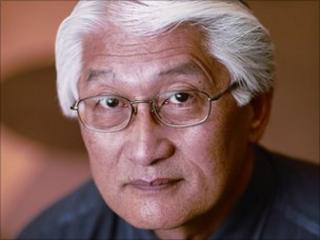 Each week we'll be asking three questions of chief technology officers and other high-profile decision-makers. Answering today is Hubert "Hu" Yoshida, chief technology officer of Hitachi Data Systems.
What's your biggest technology problem right now?
My biggest problem right now is to communicate the value of technology, especially in the field of storage.
In storage everybody is fixated on hardware cost: how many dollars per Gigabyte or Terabyte of storage. But the value is in the technology of storage: How do you search stored data, how do you interlink them.
This is not just something I have to communicate to customers, but within my own company. The sales team wants to sell storage by volume, but the real value is in the storage solution, the technology used to organise the data.
What's the next big tech thing in your industry?
The next big thing is the transformation of the data centre to become a content centre.
Once we attach metadata to the data themselves, they become content. Then you can put the content into containers and manage much better how the data are used - where they are and who has access to them.
We have the concept, we have the software, but storing data as content is not fully implemented yet. The cloud can be an enabler of storing data as content, but cloud is only a tool, it does not provide the systems for storing data that way.
What's the biggest technology mistake you ever made - either at work or in your own life?
When I first heard about cell [mobile] phones, I thought it was a ridiculous idea that we would have all these cell phone towers across the countryside, blotting everything.
I thought that mobile phones would work via satellites instead.