UK economic growth confirmed at 0.8% in third quarter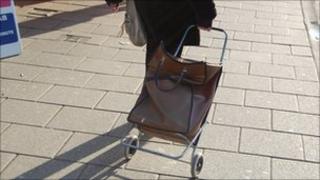 The UK economy grew at 0.8% between July and September, latest official figures have confirmed.
The figures, which follow last month's preliminary estimate, confirm the economy slowed from the growth rate of 1.2% in the second quarter.
The Office for National Statistics (ONS) said exports of goods and services rose by 2.2% while imports rose by 0.7%.
However, growth in government and household spending slowed.
During the third quarter of 2010, household expenditure grew by 0.3%, the ONS said, slower than the 0.7% growth rate seen in the previous quarter.
The ONS also confirmed that the economy had grown by 2.8% compared with a year ago.
'Robust state'
David Kern, chief economist at the British Chambers of Commerce, said the latest figures showed the UK's economic recovery remained "on course and is broadly based".
"The figures confirm our assessment that the UK economy is in a more robust state than many had thought," he said.
"But we have not yet seen the impact of the tough deficit-cutting measures that the government will start implementing early in the New Year," he added.
Analysts also noted the slowdown in consumer spending, and said they expected the economy to continue slowing in the months ahead.
"We expect the impact of government spending cuts, concerns about job security in the public sector and uncertainty caused by the escalating financial crisis in Europe to become even more evident as we move towards the end of 2010," said Chris Williamson at Markit.
"The rate of economic growth therefore looks set to slow further in the fourth quarter, possibly down to around 0.4%, based on the survey evidence we have seen to date."