Q&A: Ofgem review and you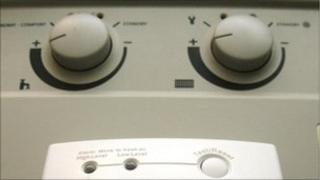 Ofgem has announced that it will conduct a review into the domestic energy market as figures show a sharp rise in suppliers' profit margins.
The regulator said that the net profit margin of £65 per typical customer in September was now £90, a 38% rise.
So how might the review affect your supply?
What is the current state of the market for consumers?
For millions of people in the UK, the cost of gas and electricity is rising this winter.
British Gas is putting up gas and electricity bills from 10 December by 7%. Scottish and Southern Energy is increasing its domestic gas tariffs by 9.4% from 1 December, while Scottish Power has just put up prices by an average of 8.9% for electricity customers and 2% for gas customers.
EDF Energy says it is freezing prices for the winter. So far, there has been no announcement either way from E.On and Npower.
But Ofgem says that the price rises by three of the big six providers have pushed up the average profit margin per typical customer.
So what is Ofgem doing about it?
It will conduct a review of competitiveness in the domestic energy market.
Consumers have the right to know if companies are "playing it straight" with them, Ofgem chief executive Alistair Buchanan says.
A previous investigation found that the energy market "worked well" for most customers and ruled out any cartel activity.
So what is different this time?
For the first time, Ofgem will conduct a detailed investigation of the accounts of individual companies.
Its powers have increased in recent times and it has already demanded more transparency from companies to both the authorities and customers.
Will this review cut my bill?
There is no chance it will this winter.
The review will not be completed until March 2011. Even then, it might only suggest that the government should tighten up the law.
It could also potentially call in the Competition Commission. However, this would involve another investigation which could take many more months.
The major energy suppliers have consistently said they are operating in one of the most competitive energy markets in Europe.