India widens bank loan investigation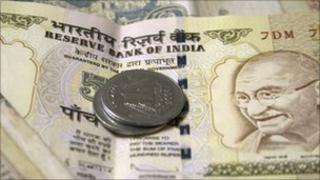 Indian federal investigators have announced an inquiry into 21 companies in connection with a banking loans scandal.
Eight bankers have already been arrested this week, including senior executives of top state banks, accused of taking bribes to sign off loans.
The Bombay Stock Exchange fell by 1% as a result of the inquiry, analysts said.
The investigation is the latest in a series of corruption scandals to hit the country.
Those arrested on Wednesday include senior figures from the Bank of India, the Central Bank of India and the Punjab National Bank.
Reports suggest that some of the loans were used to invest in the stock market and not the projects they were intended for.
The scandal follows the resignation of a government minister in a row over the issue of multi-billion dollar mobile phone contracts and alleged financial irregularities at the Commonwealth Games.