Balfour Beatty plugs pension hole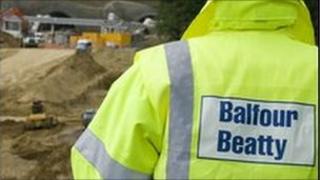 Construction firm Balfour Beatty has struck a deal to pay off a £375m deficit in its pension scheme.
The eight-year plan means the company will pay an initial £40m followed by annual deficit contributions of £48m.
The final-salary scheme was closed to new joiners in 2007 but still has 40,000 members.
Balfour Beatty first agreed in 2008 to start making extra payments after the deficit was put at £114m the year before, but it has since shot up.
Last week, the company bought part of the insolvent Rok building group, taking over 380 staff.