Vodafone lowers smartphone prices in Europe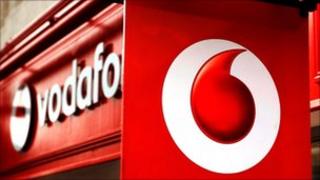 Vodafone has said it will make it cheaper for UK customers to use their smartphones when travelling in Europe.
UK customers who travel occasionally can take their domestic data plan abroad for £2 a day.
Frequent travellers can take a price plan that includes data roaming within their existing monthly package, with both options being available for consumer and business customers.
The mobile phone giant claims the new tariff is both simpler and cheaper.
Customers will be able to access the new tariffs in all Vodafone's European countries, plus France, Belgium, Switzerland and Austria.
Vittorio Colao, chief executive of Vodafone, said this was the year of the smartphone: "We expect smartphone sales in Europe to grow from 32% to more than 70% by 2013 and we want to drive that growth with what we believe to be the best value market-leading roaming data package."