AXA agrees deal to develop Asian business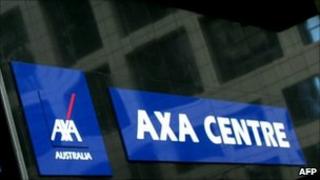 French insurance company Axa has said it is to gain full control of Axa APH, the company that runs Axa Group's business in the Asia-Pacific region.
Axa, which is a majority stakeholder in Axa APH, has agreed a deal to merge its Asian operations with the Australian firm, AMP.
Under the agreement, the merged company will then sell its Asian assets to Axa.
AMP will take Axa APH's Australian and New Zealand operations and Axa will cease trading in these countries.
Earlier this month, Axa and AMP made a $13.1bn (£8.3bn) bid for Axa APH.
Henri de Castries, Axa's chief executive, said: "Upon completion, this transaction will double Axa's exposure to the Asian life and savings insurance market".
Developing the market in financial services is a key goal for global insurers like Axa.
Demand for financial products is set to soar in countries like China and India as their economies develop and their citizens become richer, analysts say.
Axa APH's minority shareholders will vote on the deal early in 2011.
The takeover must also be approved by the Australian Treasurer. The country's competition authorities have already given a green light to the deal.