Argos advert banned for delivery time claim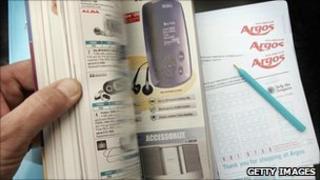 An advert for Argos has been banned for making claims about "convenient" delivery slots that the Advertising Standards Authority said were misleading.
The TV advert said Argos would deliver "at a time slot that's right for you".
But in some cases, customers are given the choice of a six-hour morning slot or eight-hour afternoon slot.
Argos denied the ad was misleading as it referred customers to its website which explained the delivery options.
The catalogue retailer said it believed that viewers would either refer to the website, or their catalogue or check with a store, where full details were also available.
Argos said the claim was not misleading because customers were allocated a time slot.
It also said that it contacted people buying larger items the day before to give them a two-hour window within their time slot in which their order would be delivered.
But the ASA said the current advert, which features two penguins making a delivery to a walrus, could not be rebroadcast because it implied that customers had a wide degree of choice about when goods would be delivered.
"Because we understood that was not the case, we concluded that the ad was misleading," the ASA said.