US investment fraud crackdown nets 500 people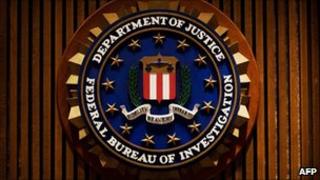 A nationwide crackdown on investment fraud in the US has led to criminal or civil actions against more than 500 people since August, it was announced.
Operation Broken Trust's campaign was organised by the Obama administration's new Financial Fraud Task Force.
The probe, led by the FBI and financial regulators, found fraud worth $10.5bn (£6.6bn) against 120,000 victims.
In one case in Texas, an oil and gas investment Ponzi scheme defrauded 7,700 investors of more than $485m.
The schemes that were uncovered highlight "the pervasiveness of the threat," Shawn Henry, the FBI's executive assistant director, told a news conference.
The operation has resulted in 231 criminal cases and 60 civil cases. The losses by victims in the criminal cases was about $8.4bn, and investors involved in the civil cases lost about $2.1bn.
Mr Henry said that many of the scams preyed on immigrants, the disabled and religious groups.
In one Chicago-based scheme elderly Italian immigrants were targeted with promises that they could make annual investment returns of up to 15%.