Oil demand rises on global economic recovery, says IEA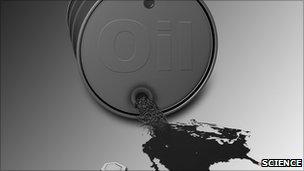 Oil demand will be higher than expected in 2011 as global economic recovery speeds up, according to a report.
The International Energy Agency lifted its demand forecast for next year and raised its projections for consumption to 2015, citing stronger US growth.
The IEA now expects oil demand in 2011 to rise by 1.3 million barrels per day (bpd), some 260,000 bpd more than previously forecast.
Crude prices hit $90 a barrel this week, the highest for two years.
The Paris-based IEA, which advises governments on energy, said the recent price spike was most likely due to a rise in consumption in the third quarter of 2010 from the US and Europe.
It also raised its estimate for daily demand in 2010 by 2.5 million bpd, about 130,000 bpd more than previously forecast.
The IEA report said: "Although economic concerns remain skewed to the downside, not least if current high prices begin to act as a drag on growth, more immediately demand could surprise to the upside."
According to its medium-term projections, the IEA said world oil demand for 2009-2015 would grow by an average of 1.4 million bpd each year, higher than its previous forecast made in June.
Oil prices have hovered in the upper-$80s this week, and reached $90.76 a barrel on Tuesday.
The Organization of Petroleum Exporting Countries (Opec) meets on Saturday to discuss its official production quotas, although analysts believe output will remain unchanged.
However, the IEA said that Opec may come under pressure next year to boost supply.
Related Internet Links
The BBC is not responsible for the content of external sites.