Novartis finalises Alcon takeover worth $41bn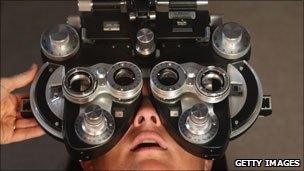 Swiss pharma giant Novartis has bought the shares in US eye-care company Alcon it did not own for $12.9bn (£8.2bn), taking its spending to more than $40bn.
Novartis has been trying to seal total ownership of Alcon since January, when it paid $28.1bn for a 77% Alcon stake.
The Basle-based firm says it will pay Alcon minority shareholders the equivalent of $168 per share.
Its original all-paper offer of 2.8 Novartis shares for each Alcon share had been rejected as "inadequate".
Novartis is also restarting a $10.3bn share buyback programme.
"The announcement... removes uncertainty around this transaction which has weighed heavily on the Novartis share price in recent months," said analyst Karl-Heinz Koch at Swiss brokers Helvea.
"This together with the re-activation of the share buyback programme should support the Novartis share price."
The move completes the final stage of a lengthy process to get complete control of the eyecare group.
Alcon is well known for its known for its contact lens solutions and is also a leader in intraocular lenses, small lenses implanted in the eye to correct problems with focusing.
Related Internet Links
The BBC is not responsible for the content of external sites.