Trader fined by FSA for hiding £48m losses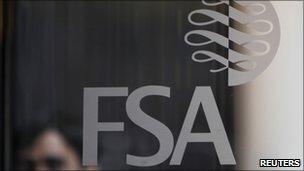 A former trader has been banned and fined £750,000 by the Financial Services Authority for overstating his performance and hiding losses of £48m.
Nabeel Naqui worked as a managing director at Toronto Dominion Bank from July 2006 to June 2008, when he was made redundant.
When his trading book was passed on to a new trader, pricing issues were uncovered, the regulator said.
Toronto Dominion was also fined £7m for repeated systems and controls failings.
"Naqui persistently mismarked his trading book in order to overstate his performance and took steps to ensure that this was not detected, providing deliberately altered quotes to those conducting an independent valuation of Toronto Dominion's trading positions," the FSA said in a statement.
It added that Naqui would have been aware that his conduct would not have been tolerated as the FSA took action against another Toronto Dominion trader for mismarking in November 2007.
Related Internet Links
The BBC is not responsible for the content of external sites.