Government financial support for SMEs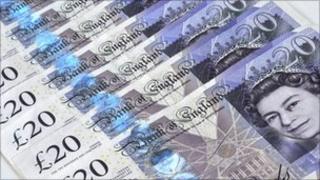 There are a number of government-backed schemes designed to help small and medium-sized enterprises (SMEs) access finance, be it loans or grants.
In addition to the main two UK-wide initiatives - the Enterprise Finance Guarantee (EFG) scheme and Enterprise Capital Funds (ECFs) - there are separate programmes in England, Wales, Scotland and Northern Ireland.
ENTERPRISE FINANCE GUARANTEE SCHEME
EFG was set up by the former Labour government to encourage more bank lending to SMEs.
Under the scheme, the government guarantees 75% of an SME's bank loan, with the lenders covering the remaining 25%.
It is open to companies with an annual turnover of up to £25m, and loans from £1,000 to £1m are available, repayable over 10 years.
Firms can seek to use EFG to access new loans, refinance existing loans, convert overdrafts into loans, gain a new overdraft or extend a current one, and cover cash flow shortages.
It is available for all sectors of the economy except the coal industry.
However, there are partial restrictions in the agriculture, financial, education, forestry, insurance, and transport sectors.
In November 2010, the coalition government announced that EFG would continue for the next four years, making about £2bn available.
It aims to help 6,000 SMEs each year access capital.
Companies seeking to gain an EFG-backed loan due so via their bank.
A guide to the full terms and conditions of the EFG scheme is available from the Department for Business website.
ENTERPRISE CAPITAL FUNDS
ECFs are government-backed venture capital funds that aim to invest in fast-growing SMEs.
Established in 2006, £150m of public funds have been invested in the scheme so far.
And the coalition government announced last month that a further £200m would be made available over the next four financial years.
Organised by government agency Capital for Enterprise, the government now invests in nine venture capital funds, having a stake of up to 67% in each fund.
It is to one of these funds that SMEs need to approach to make an application.
The current ECFs are: Amadeus Enterprise Fund, Catapult Growth Fund, Dawn ECF, IQ Capital Fund, MMC Ventures ECF, Oxford Technology ECF, Panoramic Growth Equity, Seraphim ECF and the Sustainable Technology Fund .
Although open to SMEs in most business sectors, it is typically hi-tech companies that make successful applications.
In exchange for a stake in their business, SMEs can access million of pounds worth of investment, typically over a 10-year period.
After that time, they have to pay back the funds plus interest.
Companies making the following products cannot seek ECF investment - synthetic fibres and yarns, motor vehicles, shipbuilding, steel, coal, agricultural and fisheries items.
Transportation firms are also ineligible.
OTHER ENGLISH SCHEMES
At the end of November the coalition government launched the Regional Growth Fund.
While available across the whole of England, it is specifically designed "to help those areas and communities that are currently dependent on the public sector make the transition to sustainable private sector-led growth and prosperity".
So areas such as the North East are likely to be in the driving seat for successful bids.
A total of £1.4bn of funds - grants, loans and loan guarantees - will be available from 2011 to 2014.
The aim of the scheme is to support projects "with significant potential for creating long-term private sector led economic growth and employment".
SMEs and larger companies will be able to apply on their own, or in partnership with other firms and/or public sector bodies.
The minimum bid threshold is £1m, and more information on the scheme - and how to apply - is available from the Regional Growth Fund page of the Department of Business website.
Local authorities also usually have grants available for small firms, as do the nine English regional development agencies, who can also advise on what European grants may be available.
However, the regional development agencies are to be abolished by March 2012 at the latest.
They will be replaced by a new Local Enterprise Partnerships, which will be partnerships between local authorities and business groups.
When established, these will take over the business support roles of the regional development agencies.
In addition, SMEs in England can get a full range of advice on what financial support is available to them by contacting Business Link - the government advice service for English companies.
OTHER SCOTTISH SCHEMES
For details on all the various finance schemes available in Scotland, the first port of call is Business Gateway, the Scottish government's business support agency.
Specific initiatives in Scotland include innovation grants available from Scottish Enterprise.
And like in England, grants are also available from local authorities, and via European Union funds.
SMEs in the north of Scotland and its islands, should also contact the Highlands and Islands Enterprise.
This assists by investing in the development of strategic industries, product and market research, and in pilot projects.
WELSH SITUATION
In Wales, the Welsh Assembly Government itself takes the lead on business support matters.
The business support page of its website lists all the forms of government-backed grants and loans available for Welsh SMEs.
Further, its subsidiary body, the Welsh European Funding Office, offers in-depth advice on applying for European Union finance.
Local authorities across Wales can also provide details of what grant schemes they operate.
PICTURE IN NORTHERN IRELAND
Information on additional government-backed finance schemes in Northern Ireland is provided by Invest Northern Ireland, Northern Ireland's regional economic development agency.
In addition to its own website, it operates nibusinessinfo - Northern Ireland's online business advice service.