UK manufacturing 'growing at fastest pace for 16 years'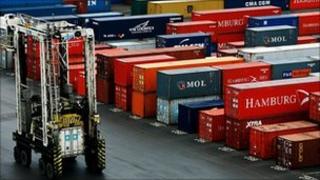 UK manufacturing expanded at its fastest pace for 16 years in December, according to a survey.
The Chartered Institute of Purchasing & Supply's activity index jumped to 58.2 in December, up from 57.5 in November.
Any reading above 50 indicates growth, and it is the 17th month in a row that the index has remained over this level.
However, firms' costs also rose at a record rate, and there is concern the data could add to pressure for the Bank of England to raise interest rates.
The CIPS survey - which is produced with financial information services company Markit - also indicated that the export-led growth meant the sector also created new jobs for the ninth consecutive month.
Rob Dobson, senior economist at Markit and author of the report, said: "The UK manufacturing sector saw a truly spectacular end to 2010.
"The latest data are consistent with manufacturing production rising at a quarterly rate close to 2%, which should generate a meaningful contribution from the sector to economic growth in the fourth quarter to offset likely weakness in other sectors."
However, input costs rose at their fastest in the 19-year history of the survey.
The steepest price rises were reported in the textiles, clothing, food, drink, chemicals and plastics sectors.
Howard Archer, analyst at IHS Global Insight, said that the data was "fantastic" given manufacturing activity could have been disrupted by the recent Arctic weather.
"The only real blot in the survey was the record rise in input prices, which led to a pick up in output prices.
"This will not go down well at the Bank of England, and it will fuel speculation that the MPC could be pressurised into raising interest rates," he said.