House number 243 'unluckiest in UK'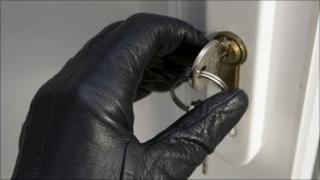 Fate has come knocking at door number 243 more than any other house in the UK, a price comparison website says.
More home insurance claims were made by those living at 243 than from any other since January 2007, a Confused.com analysis of its database found.
The unscientific study, which uses information from visitors to the website, found that number 201 was next on the list, followed by number one.
The widely-perceived unlucky number of 13 was way down the ranking, at 182nd.
Also found in the top 10 were house numbers 190, 240, 241, 221, 217, 218 and 121.
The majority of claims were the result of accidental loss or damage in the home, with a small minority the result of theft.
"Now is a peak time for home insurance claims as there have been more people in the house over Christmas which usually means more accidents," said Gareth Kloet, head of home insurance at the website.