Record fraud 'put before courts in 2010', KPMG says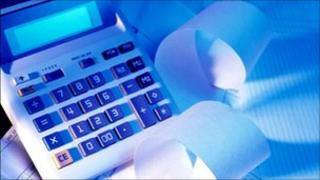 The number of financial fraud cases put before the UK's courts reached record levels in 2010, a report suggests.
A survey by accountancy firm KPMG found that 314 alleged major fraud cases involving suspected losses of £1.4bn were heard last year.
The KPMG Fraud Barometer found 42.5% of all cases - higher than those targeting financial services - were levelled at the public purse; they totalled £593m.
This was up nearly 20%, from 59 instances in 2009 to 70 in 2010.
One of the largest cases, said to run to £103m in losses, involved a 48-year-old man claiming a series of fraudulent tax breaks for research into green technologies.
Song scam
KPMG also highlighted the case of a group of men who were accused of using stolen credit card details to buy their own songs on iTunes, generating almost half a million pounds in royalties.
The men targeted the Apple and Amazon sites with 20 songs which they sold through the websites.
It is thought they then stole approximately 1,500 credit cards to buy the songs, and claimed back just under £469,000 in royalties.
In Scotland there were three linked cases of fishing fraud, where fishermen made false declarations of their catch totalling £37m between them.
The report's authors said economic downturns could tempt people to commit fraud to sustain a business or lifestyle which was under pressure.
Hitesh Patel, KPMG forensic partner, said: "In a year of austerity measures implemented by government, tax increases, the threat of rising unemployment and significant structural change, it is hardly surprising that the long fingers of the fraudster have reached into the public purse."