Insider dealing trio face jail after pleading guilty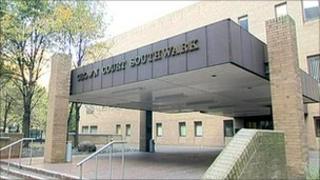 Three people face jail after admitting eight charges of insider dealing, which made them a £590,000 profit.
Investment banker Christian Littlewood, his wife Angie and family friend Helmy Omar Sa'aid were prosecuted by the Financial Services Authority.
They will be sentenced at the end of this month.
Littlewood used his roles at Dresdner Kleinwort Wasserstein and another bank to profit from deals involving eight firms between 2000 and 2008.
"It was a classic case of insider dealing," said an FSA spokesman.
Aggressive approach
Christian Littlewood was a director of the German bank between December 2001 and December 2007, then a director in corporate finance at investment bank Shore Capital between September 2008 and April 2009.
He used his knowledge of forthcoming deals involving eight companies, with his wife and Sa'aid buying the shares on his advice and later selling them at a profit.
The eight companies were RCO Holdings, Staffware, South Staffordshire, Southern Vectis, Bristol Water, Viridian, Inspace and Highway Insurance.
The insider dealing was spotted by the FSA's monitoring and market intelligence division, with the guilty pleas marking the sixth successful prosecution since it adopted a more aggressive approach to insider dealing offences in 2008.
Angie Littlewood was a qualified barrister from Singapore, although she was not working at the time of the crimes. She and her husband were arrested in March 2009.
Sa'aid, also from Singapore, had to be extradited from Mayotte, one of the Comoros Islands in the Pacific Ocean, in March 2010.
He changed his plea to guilty on the day the trial opened at Southwark Crown Court.
Christian Littlewood pleaded guilty at an earlier hearing in October 2010.
Dresdner Kleinwort became part of Commerzbank in 2009.