London Stock Exchange blames 'human error' for outage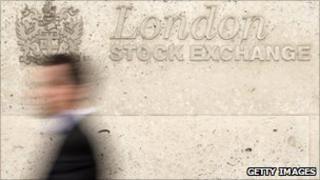 The London Stock Exchange (LSE) has confirmed that "human error" was the reason why one of its trading platforms crashed last November.
The exchange had originally cited "suspicious circumstances" but made no reference to these following its two-month investigation.
The Turquoise trading platform crash prompted a delay in rolling out new technology to the main UK platform.
This will now go live on 14 February, the LSE said.
"The exchange can confirm that its internal investigation into last November's trading disruption on Turquoise has now concluded," it said.
"The investigation found that the incident was the result of human error and the incident has now been closed."
Faster trading
Morning trading on 2 November was suspended on the pan-European Turquoise trading platform for almost two hours.
The exchange had hoped to use the technology employed on that platform, supplied by the LSE-owned software supplier MillenniumIT, on its main exchange last month.
The outage forced it delay the roll out until next month.
The new system allows faster trading and, therefore, is more attractive to high-frequency trading firms.