Foreign firms complain of China favouritism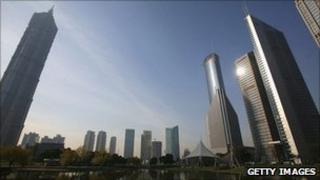 Every year, US companies operating in China are asked to judge whether the business environment here has got better or worse over the previous 12 months.
This year's survey by the American Chamber of Commerce in Shanghai of almost 350 US firms throws up some apparent contradictions.
On the one hand, firms say they're achieving all-time highs in performance after two years of uneven growth.
Profits and market share are increasing, and they're optimistic these improvements will continue in the year ahead.
But on the other hand the challenges they face doing business here are considerable.
The number one problem is the difficulty finding qualified staff.
It's getting harder to recruit and retain good people as increasingly Chinese companies compete with the US firms to employ them, not just other foreign enterprises.
Then there is the risk of what the survey calls rising protectionism. Local governments that favour domestic companies over their foreign competitors.
Inconsistent interpretation of regulations, bureaucracy, and a lack of transparency all make it hard to do business here.
The US government has appealed to China to do more to protect intellectual property rights, but two thirds of the companies surveyed said there had been no improvement in this area in the past year.
The conclusion is that China is not as welcoming for foreign business as many firms would like, but nonetheless they remain confident about their prospects here.
The majority of US firms in China are producing goods here for the domestic market.
They're betting the benefits of future market growth will outweigh the challenges they face trying to do business.