Premium Bond prize money delayed by printing error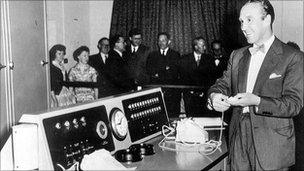 Hundreds of thousands of winners in January's Premium Bond draw experienced delays in receiving prizes owing to a printing error.
Some £1.3m was handed out in prizes following the monthly draw - with wins ranging from £25 to a single jackpot of £1m.
National Savings and Investments (NS&I) said that a printing error meant a batch of prize warrants had to be destroyed and reprinted.
All should now have been delivered.
The issue occurred because of a printing error for winners aged under 16.
Usually, only the name of the child's guardian appears on the warrant - because the rules state any under-16 bondholder's prize should be paid to their parent or guardian.
However, on this occasion, both the name of the child and the guardian were printed.
The error was discovered before the winnings were sent out, but this led to a wholesale reprinting exercise and a delay of about two weeks.
"Hundreds of thousands of customers were affected. We always advise customers to allow until the end of the month for their prize to reach them, although we usually distribute prizes more quickly," a spokesman for NS&I said.
"The fault has been resolved and all prizes from the January draw should have been received by Premium Bond holders by the 28 January."
January's £1m jackpot was won by a woman living in Dorset whose Premium Bond was bought in October 2007.
Related Internet Links
The BBC is not responsible for the content of external sites.