Insider dealing charge laid on four US fund managers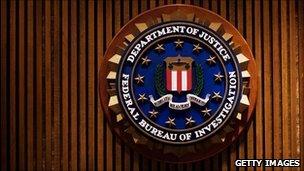 Four hedge fund managers have been charged by US prosecutors with insider dealing as part of a wider crackdown on illegal trading.
Donald Longeueil and Noah Freeman used to work for SAC Capital Advisors. Samir Barai, founder of Barai Capital, and Jason Pflaum, a former analyst with the firm, also face charges.
SAC has not been charged with any wrongdoing.
Insider dealing means using confidential information for profit.
Manhattan US Attorney Preet Bharara said the four defendants had taken the "concept of social networking and turned it into a criminal enterprise".
The case against them alleges "hardcore insider trading in stock after stock", he said.
"We are outraged by the alleged actions of two former employees, which required active circumvention of our compliance policies and are egregious violations of our ethical standards," SAC said.
At the end of last year, the FBI widened its investigation of insider trading with raids on the offices of three fund managers.
It followed legal action against the Galleon Group that included charges against 23 people in what was said to be the biggest insider trading case in US history.
Analysts say more charges against other fund managers are likely to follow.