Reckitt Benckiser reports 13% rise in 2010 profits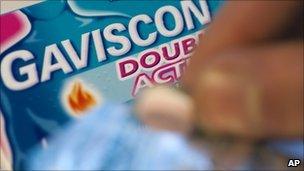 Reckitt Benckiser, the firm that makes Cillit Bang and Gaviscon, saw a 13% rise in pre-tax profits in 2010, despite lower European sales.
Strong growth in developing markets helped the household goods giant make profits of £2.1bn ($3.4bn), with sales up 9% to £8.5bn.
It said it was expecting further growth this year, but at a slower pace because of the global economic backdrop.
Last year it bought SSL International, the maker of Durex condoms, for £2.5bn.
It also acquired Indian healthcare firm Paras Pharmaceuticals as it looked to get a greater foothold in that developing market.
Reckitt, which also produces Dettol and Finish dishwasher tablets, said sales in Europe, its biggest market, had slipped by 1% across the year.
Shares in the firm closed down 5.1% on Wednesday, reflecting "increased uncertainties" said Keith Bowman, equity analyst at Hargreaves Lansdown stockbrokers.
"A relentless focus on cost removal continues, with acquisitions adding to opportunities, whilst a trusted formula of product innovation and heavy advertising remain central to the group's business model," he added.
"Nonetheless, rivals such as Unilever continue to up their game, whilst giants such as Procter & Gamble are now taking aim at Europe and the emerging markets.
"The loss of a key drug patent and expected generic competition continue to overhang, whilst costs from rising commodity and raw material prices are set to increase."
Related Internet Links
The BBC is not responsible for the content of external sites.